Laser tag is a fast paced game where players fire safe IR laser beams at each other in an attempt to achieve victory for their team.
Each of our laser tag packages come with everything you need to have an awesome party. Whether it's for a birthday, office party, anniversary or wedding we promise a great time.
During the course of your party, your guests will get to play a variety of laser tag games including team games, capture the flag, eliminator, protect the Captain, free for all, parents vs kids (optional), etc.
We normally suggest at least a half basketball court sized space for your event*. Check out some of our pictures below for some ideas. Or give us a call if you have any other questions.
Basic Package $300
2 hours
14 Laser Tag Guns
1 Giant inflatable Tank
8 inflatable Camouflage Barriers
1 Party Host
16' Super x inflatable $175
Deluxe Package $600
2 hours
28 Laser Tag Guns
2 Giant inflatable Tank
16 inflatable Camouflage Barriers
2 Party Hosts
additional laser tag guns
$10/Each
Ultimate Package $900
2 hours
42 Laser Tag Guns
3 Giant inflatable Tank
24 inflatable Camouflage Barriers
3 Party Host
extra time
$50 per half hour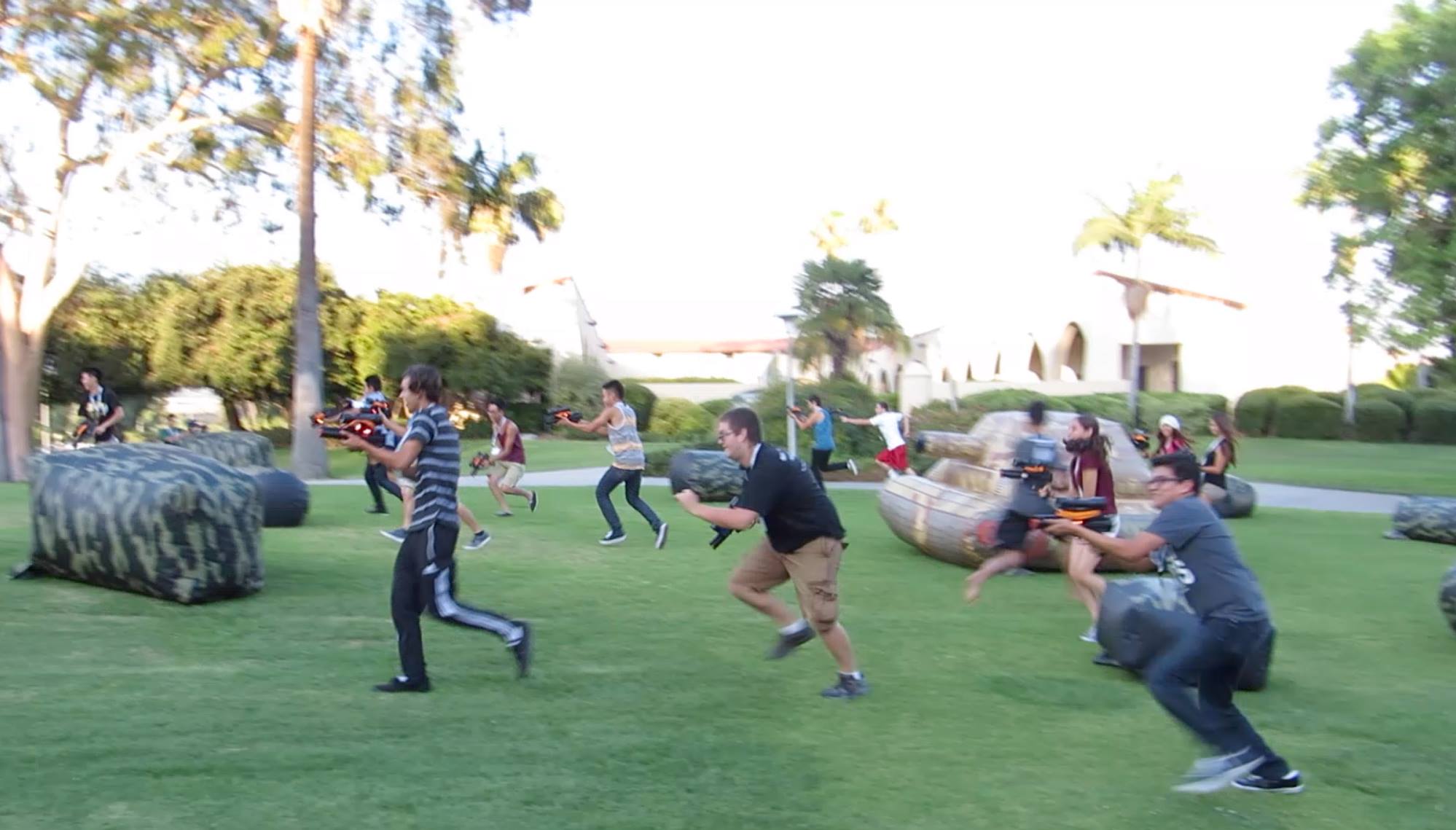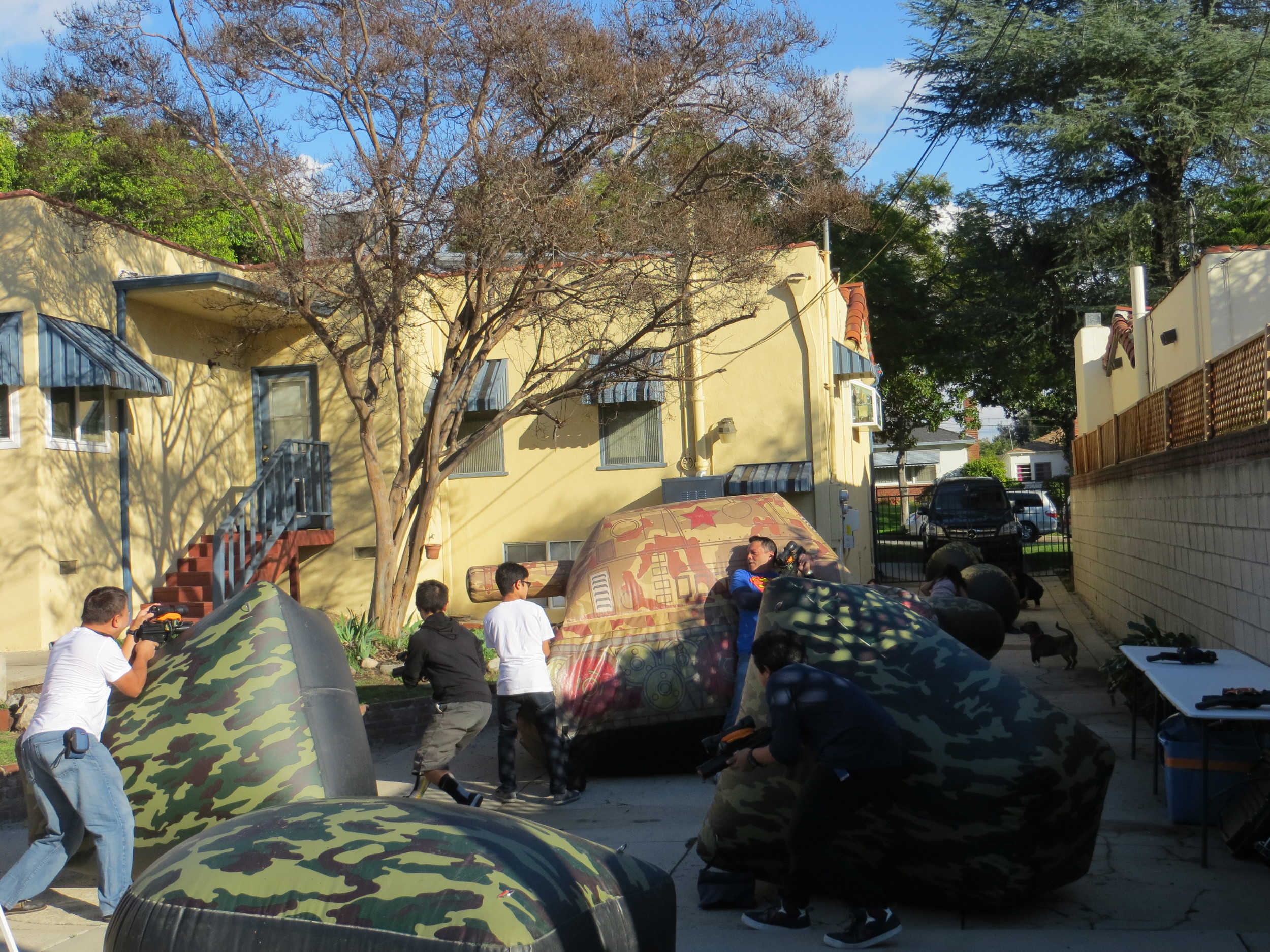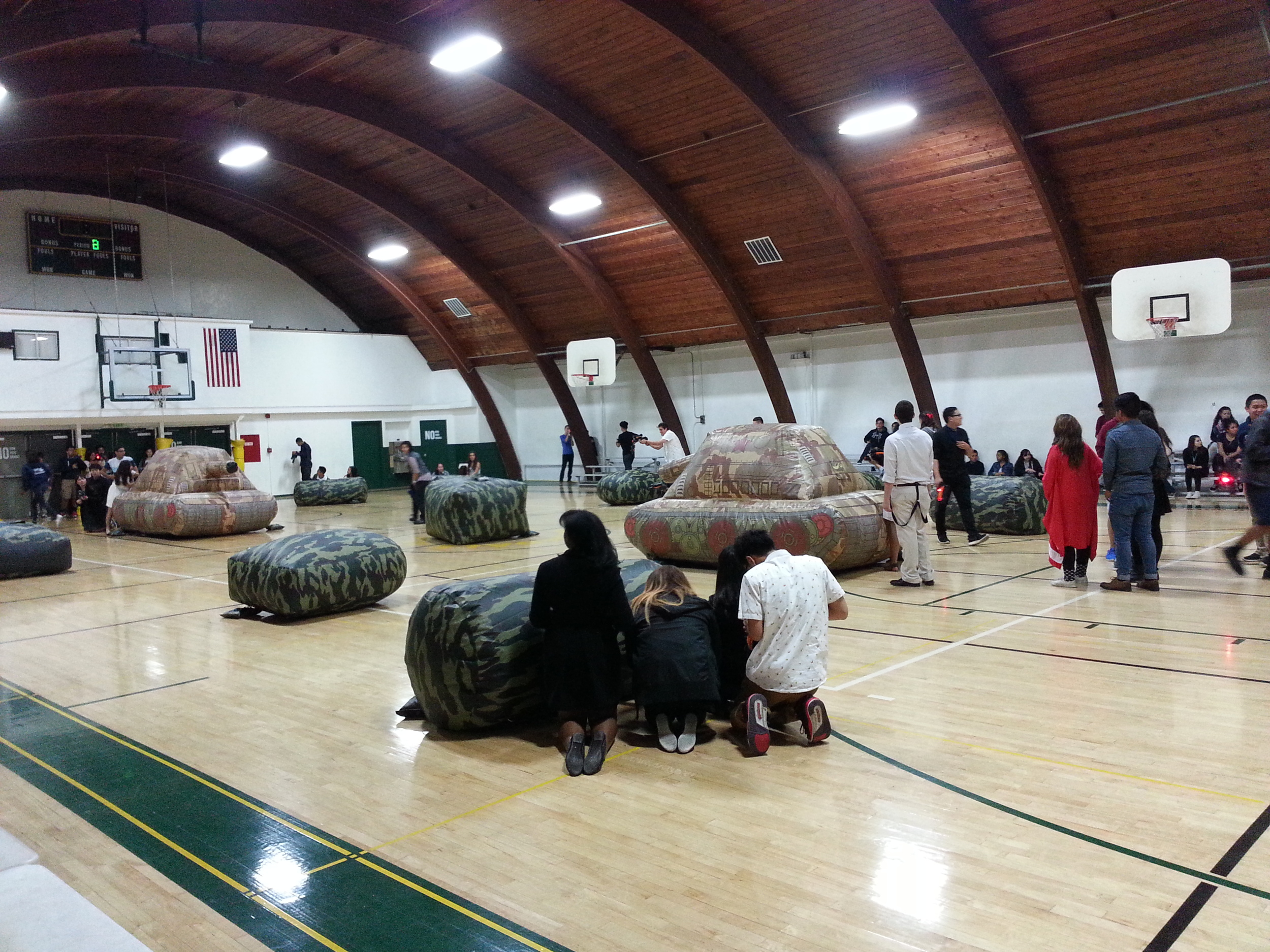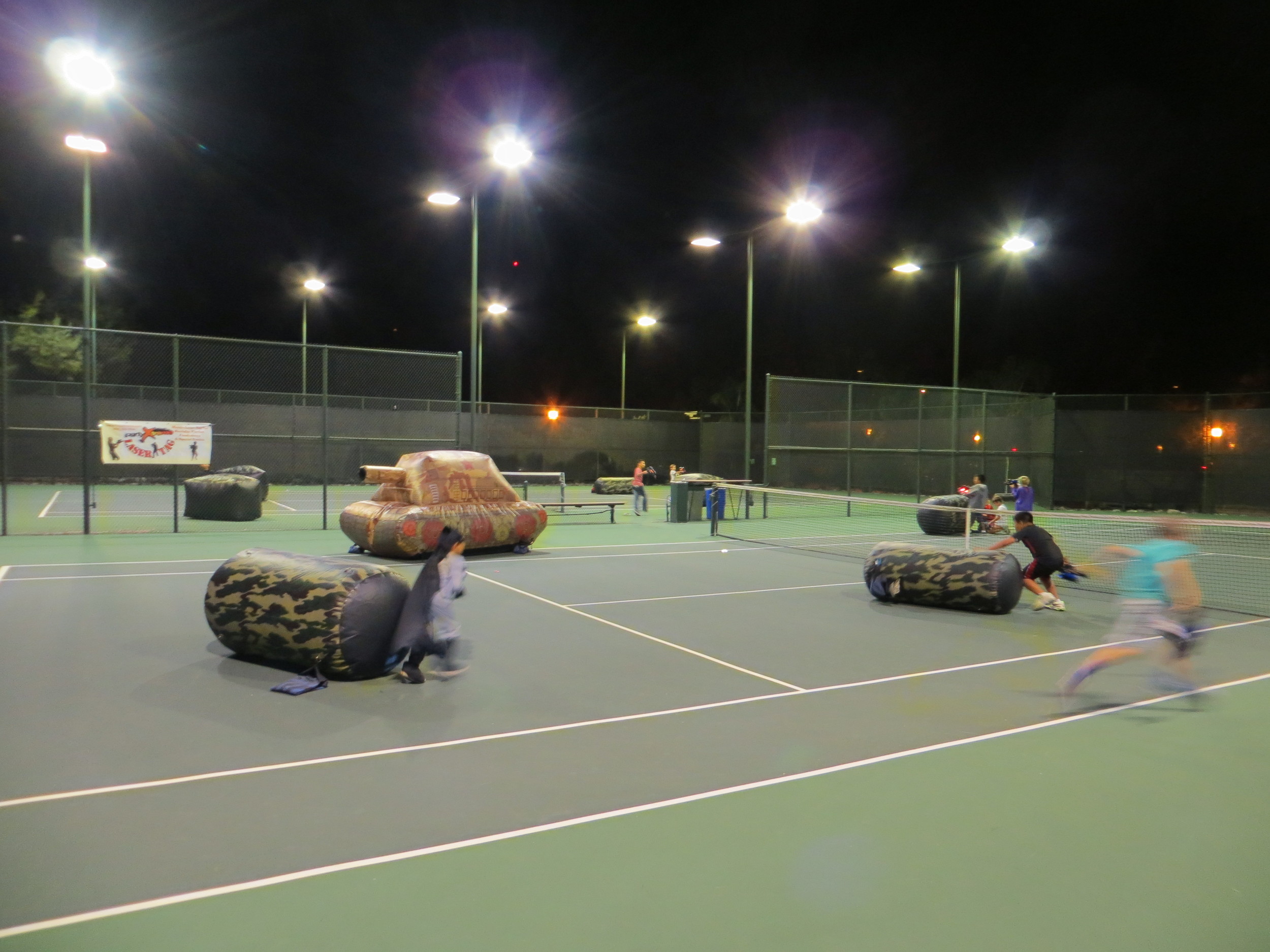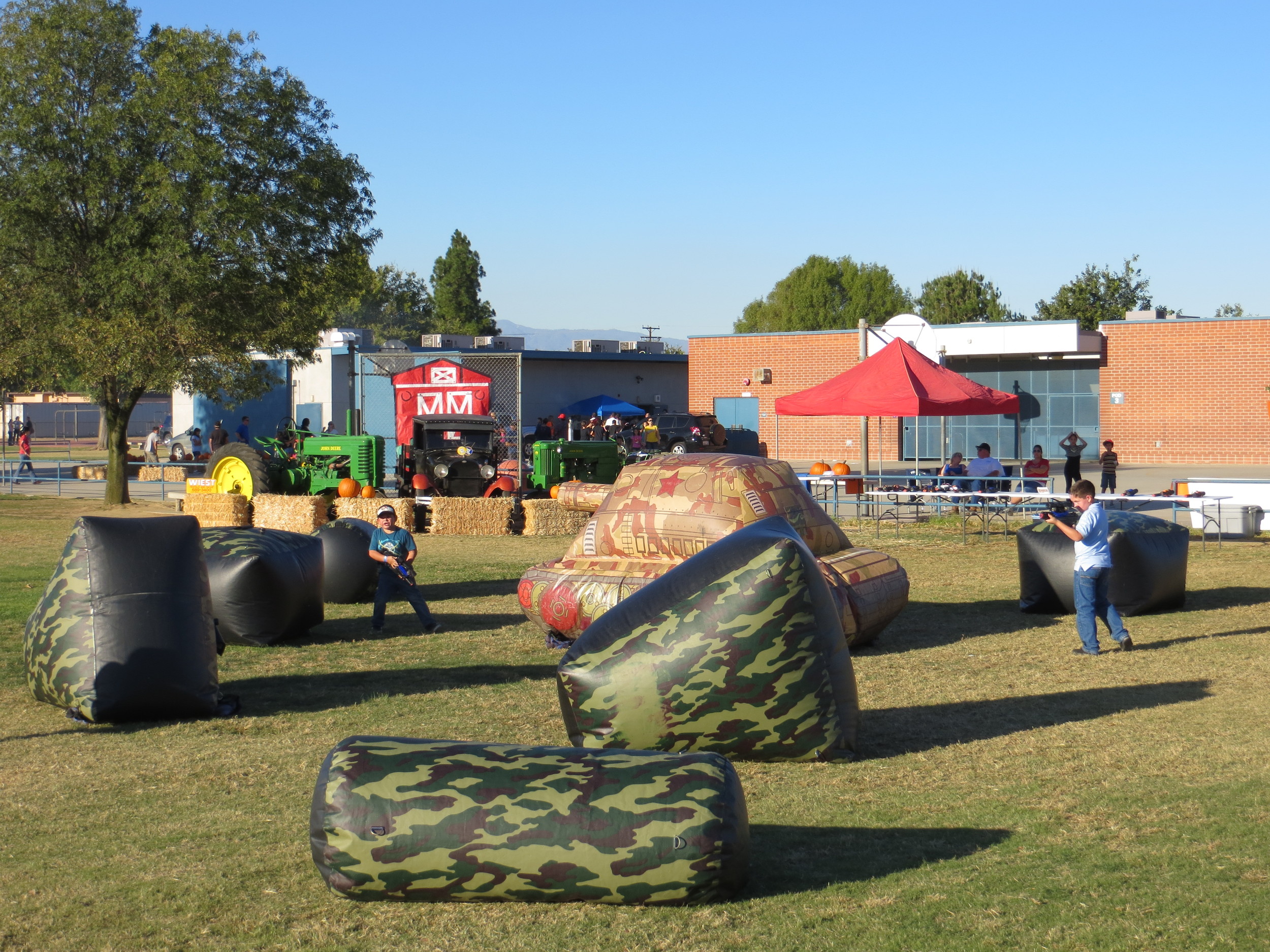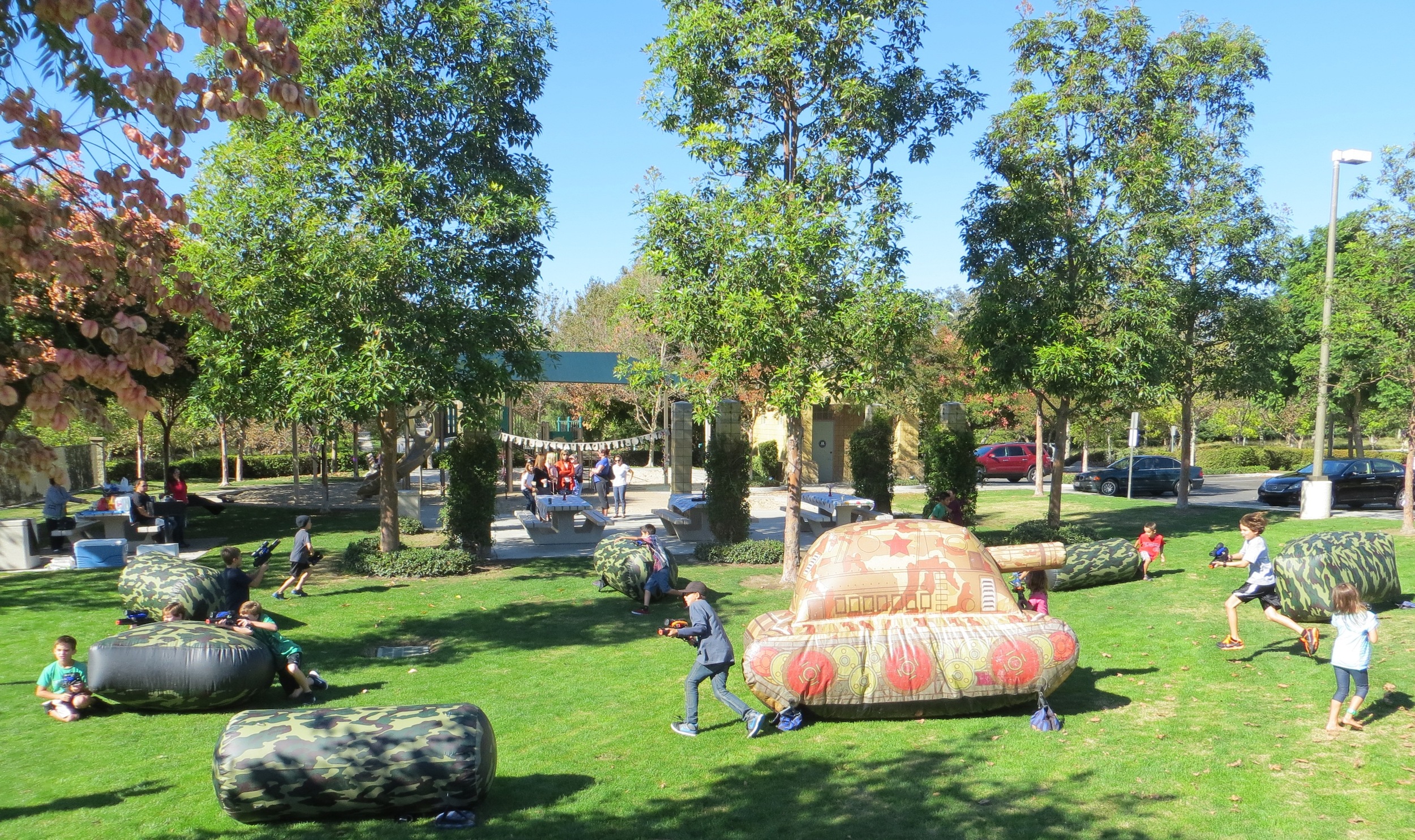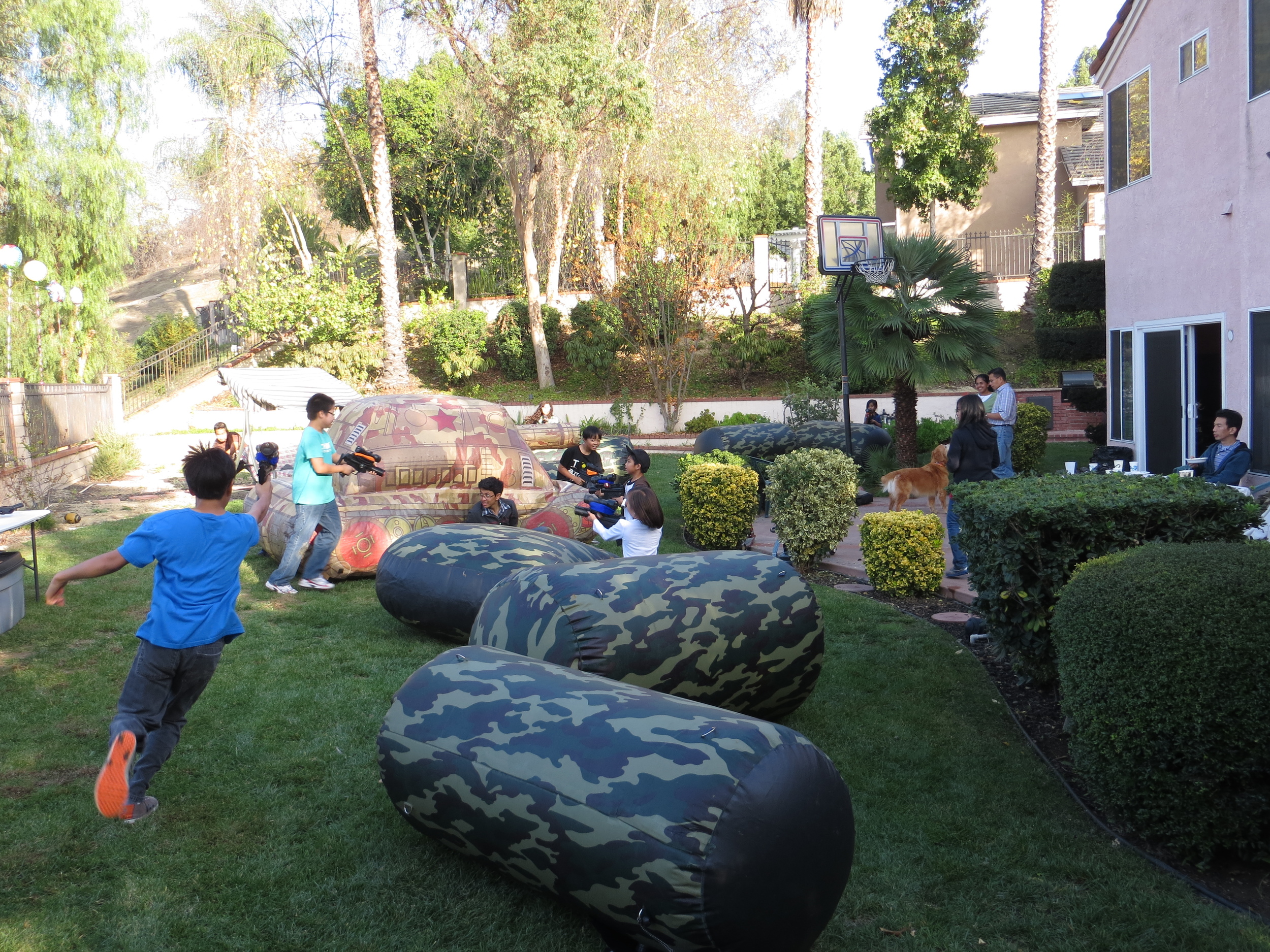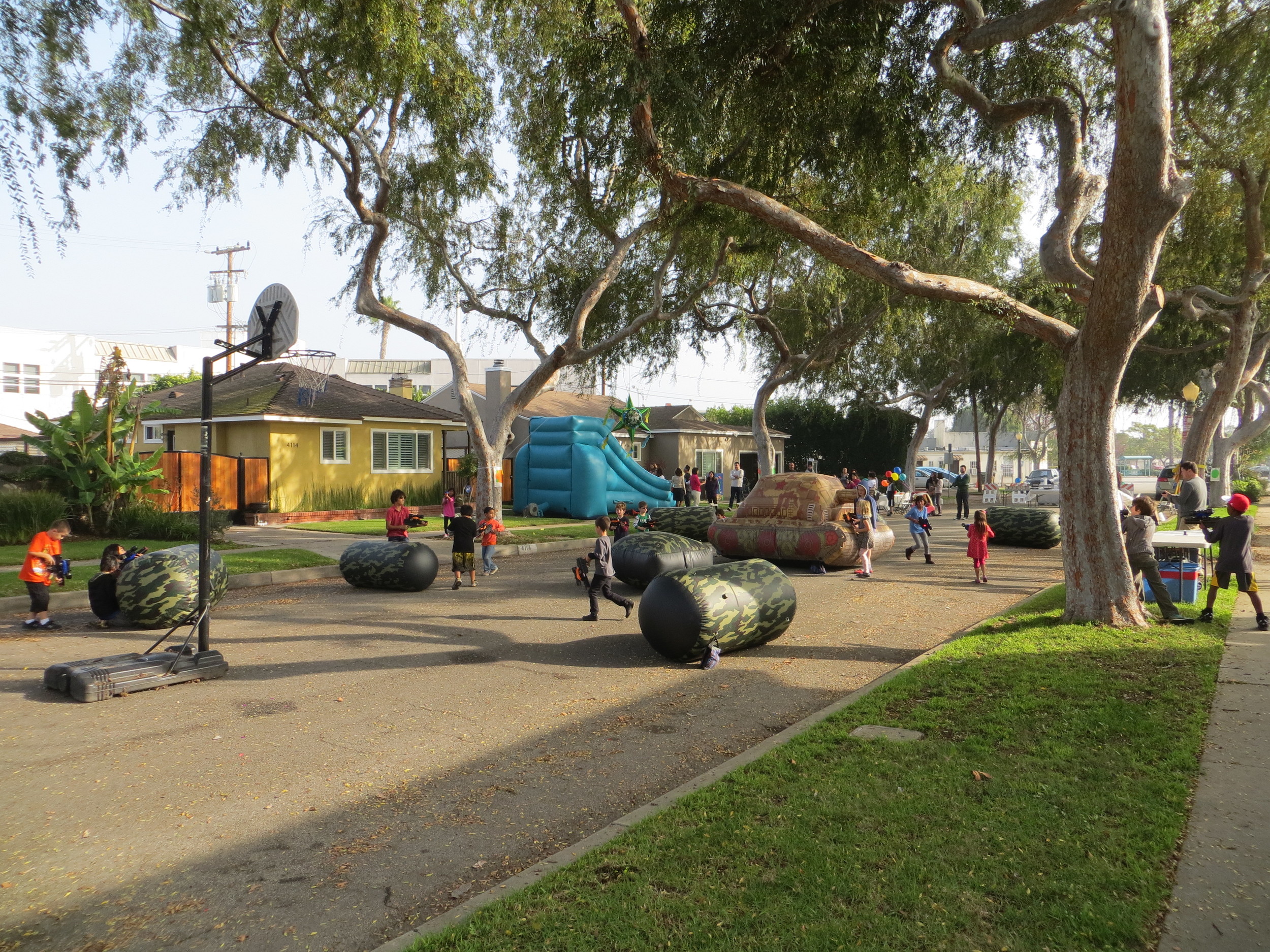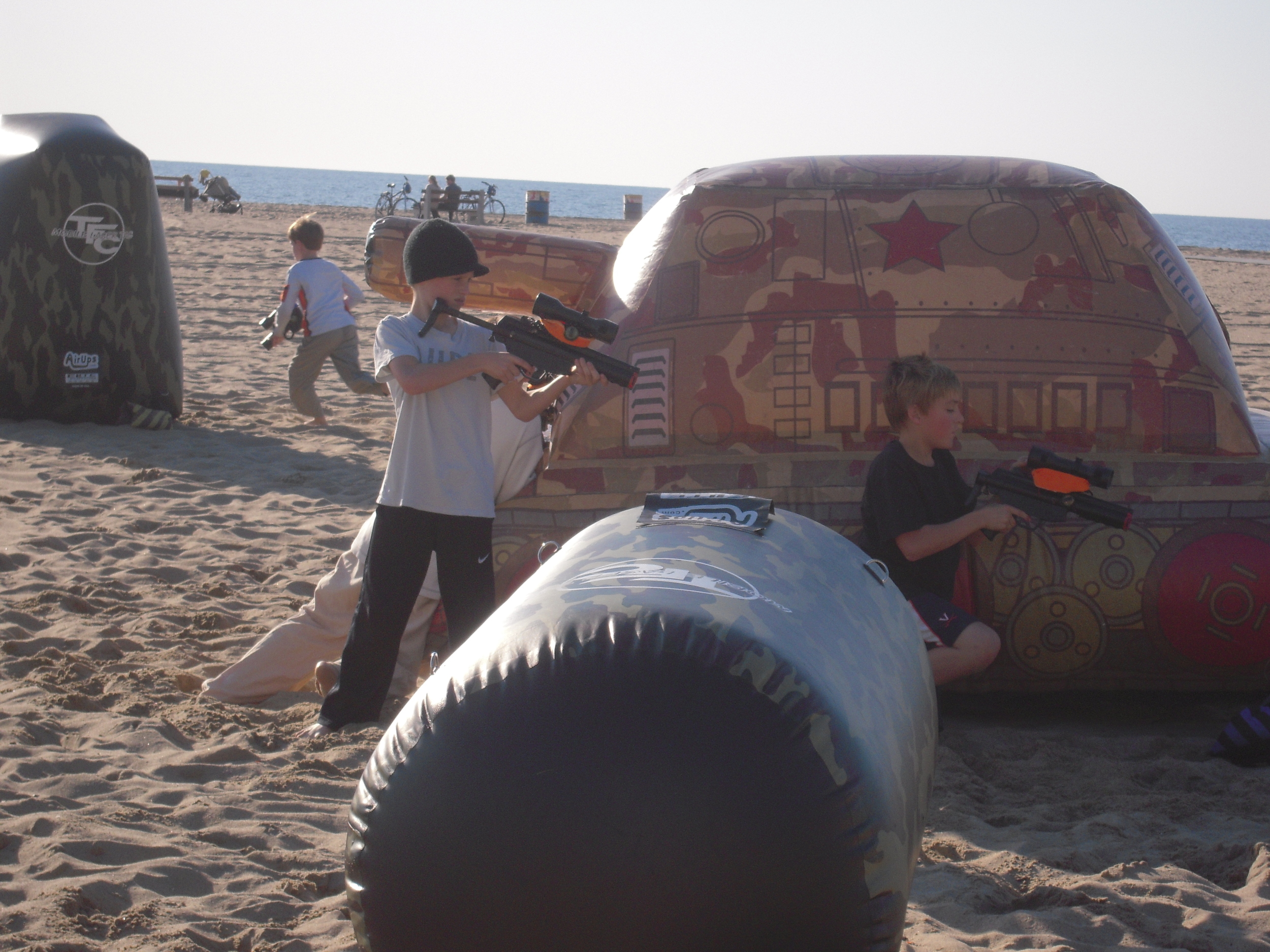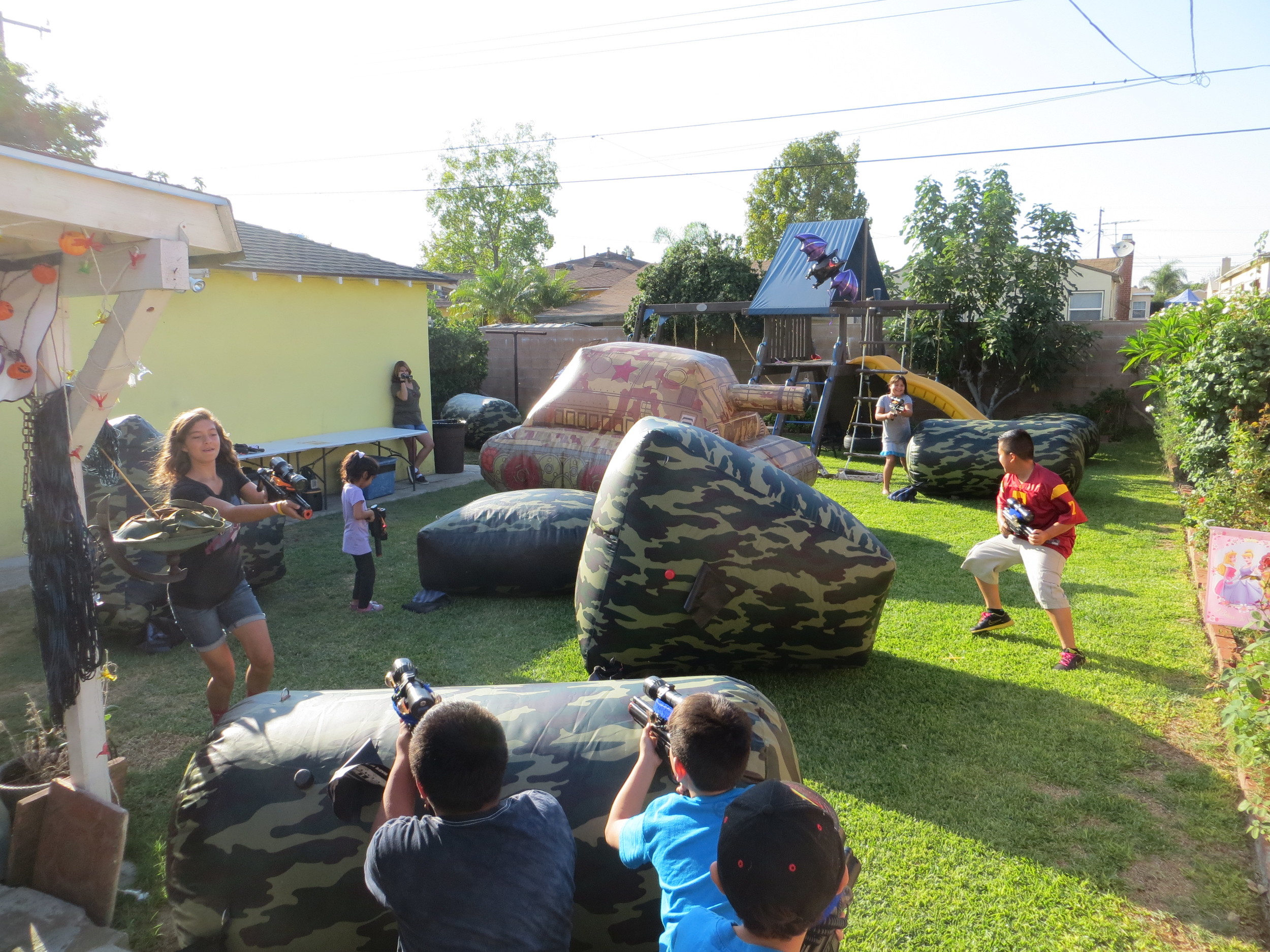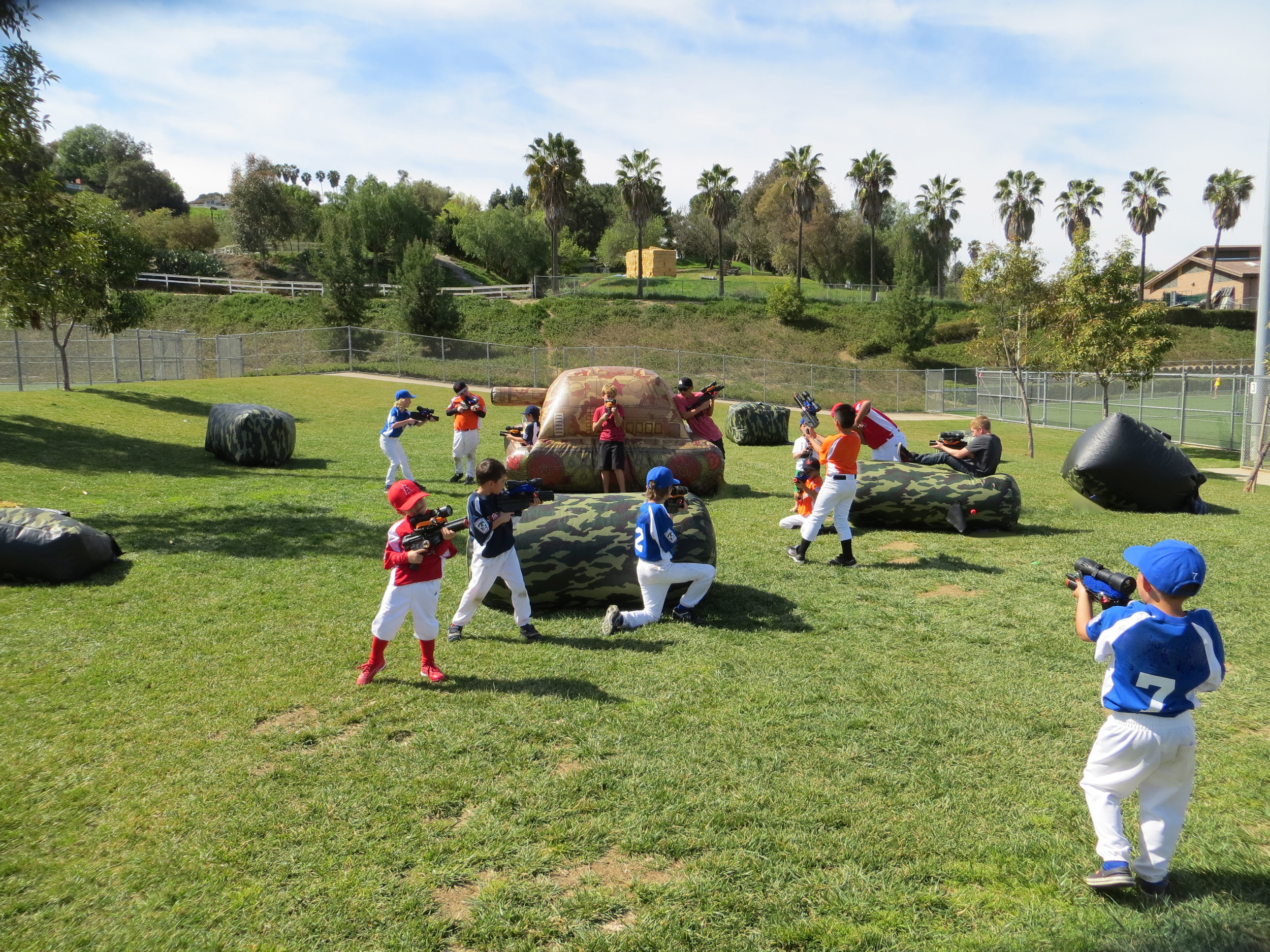 If you are having your party in a public place, such as a park, it is your responsibility to see if that place or Parks & Rec Dept, County, State, etc requires a permit to have your party and allows our services in that public place. If the city requires you to have a permit that is your responsibility, however, we are happy to work with them to provide proof of insurance or any other additional documents they require.
Cancellation Policy:
If you would like to change the time of your party, please just give us 24 hours to coordinate any time changes with our employees.
We understand it rains at unpredictable times. A full refund is given during rainy days as long as you call us 4 hours before the party.
If a party is rained out part way through, we can appreciate the situation and give discounts on partial parties.